WEDNESDAY - SUNDAY
12:00pm - 2:00pm
5:30pm - 10:30pm
Bay 9, 7-27 Circular Quay W,
The Rocks NSW 2000
WEDNESDAY
5.30PM - 10:30PM

THURSDAY - SUNDAY
12:00pm - 2:00pm
5:30pm - 10:30pm
Bay 9, 7-27 Circular Quay W,
The Rocks NSW 2000
Bay Nine Omakase offers a personable and intimate experience, from the moment you walk in. Our chefs possess a deep understanding of true, authentic Japanese cuisine, while infusing their own personal contemporary, modern twist.
WEDNESDAY
5:30pm - 10:30pm

THURSDAY - SUNDAY
12:00pm - 2:00pm
5:30pm - 10:30pm
Bay 9, 7-27 Circular Quay W,
The Rocks NSW 2000
Awarded a Chef Hat by the Australian Good Food Guide 2023, Bay Nine Omakase offers an immersive dining experience that continues to win fans the world over. A culinary art form that showcases the finest ingredients, our chefs present authentic Japanese cuisine with a contemporary twist. Omakase at Bay Nine is an intimate experience where our chefs determine the menu based on the day's best produce. We dare you to trust us.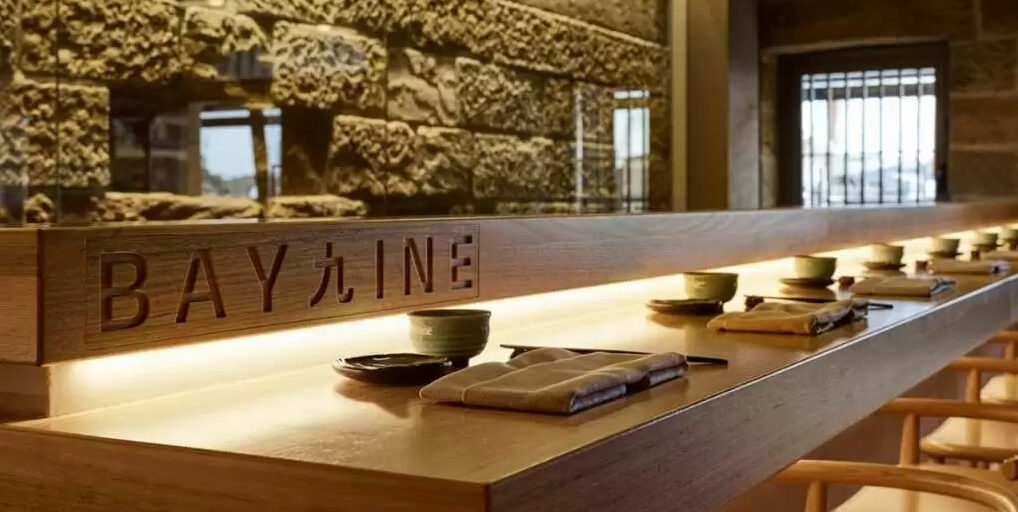 Omakase Counter Experience
This is an 11-course menu curated by Head Chef Yul Kim using the freshest high-quality ingredients, sourced daily. Diners will embark on an immersive Omakase culinary experience where chef Kim presents the inspiration behind each meticulously crafted dish. Priced at $215 per person (food only), this exclusive counter experience is limited to 10 diners per seating. All diners are served at the same time. Reservations required.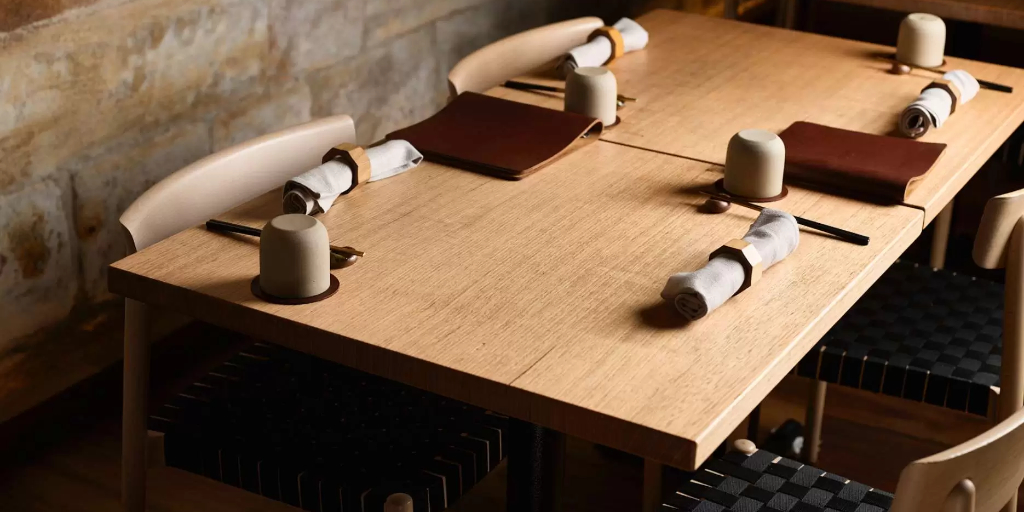 Bay Nine Intimate Table Service
Based on the Omakase principle, this 8-course service is designed for diners who prefer more privacy. Suitable for business luncheons of 4 persons or a couple's date night, this experience is priced at $155 per person (food only). Up to three seatings per day, reservations required.
"Every dish had its own soul and so well prepared! They were all fresh, tasty and delicious. Their cocktails were also refreshing. The chefs were talented and kept us entertained with their food skills. The waitress explained each dish name and was very friendly! We thought the price was reasonable considering they are in Circular Quay, one of the best locations in the world. We will be definitely coming back."
- Rachel Ajkic
"What an excellent experience! The food was awesome and the design of the restaurant created a pretty elegant atmosphere. From start to finish the food was amazing, especially Chef Yul's nigiris. The paddle of 5x sake went really well too. Would 100% go back again."
- Jason Chiang
"An amazing experience from start to finish. We went for the 11 course omakase and every course that was served was delicious and packed with flavour and fresh ingredients. The staff were super lovely and helpful (especially the chef!). A great venue with a tasty sake selection."
- Josh Vergeer