Party with a purpose: Impact of Sydney WorldPride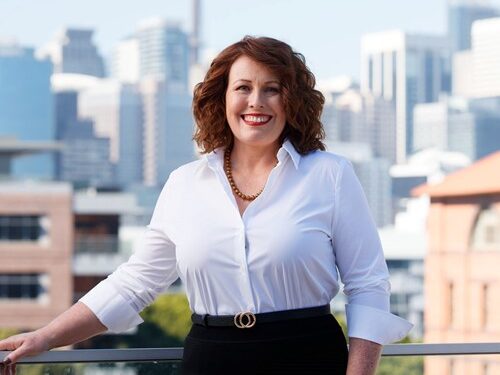 BESydney's Carolin Lenehan discusses the legacy and impact of hosting WorldPride in Sydney, and the importance of planning with intention.
Gather, dream, amplify. That was the theme behind Sydney WorldPride, a 17-day festival that saw the harbour city unite to celebrate diversity – not just in Australia, but across the Asia-Pacific region.
With a 45-year history of hosting the Sydney Gay and Lesbian Mardi Gras, the city knows how to throw a party, but among the festivities, organisers InterPride also faced some hard truths about the progress of LGBTIQ+ rights in the region.
Sydney might be recognised as a one of the world's most multicultural and LGBTIQ-friendly cities in the world, but organisers also wanted to "shine a light on the widespread human rights abuses faced by [Australia's] regional neighbours". 
The festival, which encompassed the much-loved Mardi Gras parade, along with a series of events, concerts, First Nations programming and a three-day Human Rights Conference, aimed to provide a "safe and accessible hub" for some of the region's most under-represented communities, allowing them to build connections and push the Pride movement forward.
And according to Carolin Lenehan, general manager – content, creative and corporate affairs at Business Events Sydney, the event delivered on its promise.
"The city was full of rainbows and happy faces, but it wasn't just tokenism," said Lenehan, who also attended the Human Rights Conference.  
"Sydney was putting on a party – with events at Bondi Beach and the Pride Walk across the Harbour Bridge – but the purpose was clearly expressed at the conference, and the outcomes will be shared with future hosts," Lenehan said.
This included Australian Foreign Minister Penny Wong announcing the creation of a new inclusion and equality fund to support LGBTQ civil society organisations and human rights defenders, across the Asia Pacific region, with an initial allocation of $3.5 million this year. The government also announced a new national action plan and a $26 million investment in health and medical research focusing on LGBTIQA+ communities.
Reflecting on the conference, Lenehan said "every single element [of the event] was considered".
"The first day was about listening to diverse voices from the community to hear their lived experience, the next day progressed the conversation with voices of [LGBTIQ+ community] allies who are seeking to create change, and the final day brought the two together to formulate solutions," she explained.
"It was clear this journey of discovery and collaboration in lockstep with the community was the intention behind the event."
Lenehan said additional government support was provided to ensure people from communities that are unable to express themselves could attend the event.
"This included special lanyards so that people knew to respect those who didn't want to be photographed or filmed because, if they went back to their home country and were seen participating in something like this, they would face serious repercussions… So, little details meant a lot."
For an organisation like Business Events Sydney, which makes strategic bids to bring international events to the city, the importance of hosting an event like WorldPride isn't just about kudos. 
"One of the things that we pride ourselves on is that we don't do tokenism," Lenehan said.
"When we're talking about our city, we always look for proof points and case studies so that we can actually show our clients what can happen here… Sydney WorldPride allows us to show how we've come together with the LGBTQ+ community to make diversity, equity and inclusivity practices more visible.
"We want to prove that this can be done for any event, and share these practices the rest of the world."
Lenehan added that the event has helped to inform a new strategy for BESydney, likely be rolled out in 2024, that will measure the social impact of business events and allow the bureau to "engage more deeply with clients and 'their big purpose'".
As an evolution of the bureau's previous research into the 'beyond tourism' benefits of events, Lenehan said BESydney is shifting focus from 'legacy' to 'impact' to build an offering that is tangible, repeatable and scalable.
"What's important is that you work with the community to uncover the right way to create long-term impacts," she said.
"Sydney World Pride gave us the opportunity to see what can be achieved when the community is galvanised behind a big vision… When an event goes from seeing and listening to feeling, it becomes a moment; a platform for change. And that is a truly remarkable thing."