Let romance blossom in the heart of the city with 12-Micron. The contemporary wedding venue exudes elegance with light-filled spaces and timeless design accents – such as a barrel-vaulted ceiling and cobbled stone and timber flooring – that give way to spectacular harbour views.

Our culinary team is ready to indulge your guests with our delectable, modern Australian cuisine. Accompanied by premium beverages and generous hospitality, let us help you create unforgettable moments on your special day.
Level 2, International Tower 1,
100 Barangaroo Ave,
Barangaroo NSW 2000

Watermans Room – lift access via Waterman's Quay Road

PDR & other 12-Micron spaces – lift access via the harbour end of Shipwright Walk
Your special day will be truly unforgettable in this exclusive space (with your own private lifts via Watermans Quay Road). Guests will be greeted with cocktails and canapés in our stylish bar and reception area before a sumptuous meal is served. The venue can be set up for a seated dinner or substantial food stations for an immersive cocktail reception. The space also features a dedicated bridal suite and can also encompass a dance floor. With a floor-to-ceiling glass frontage and private balcony, your day will unfold amid breathtaking views of Darling Harbour.
Private Dining Room (PDR)
With dedicated lift access via Shipwright Walk (the walkway between International Towers 1 and 2 in Barangaroo), 12-Micron's Private Dining Room is the perfect setting for an intimate and fuss-free wedding reception. Adjacent to the PDR is a cosy cocktail space where your guests can mingle before dinner. Make every moment special for you and your loved ones in this elegant space.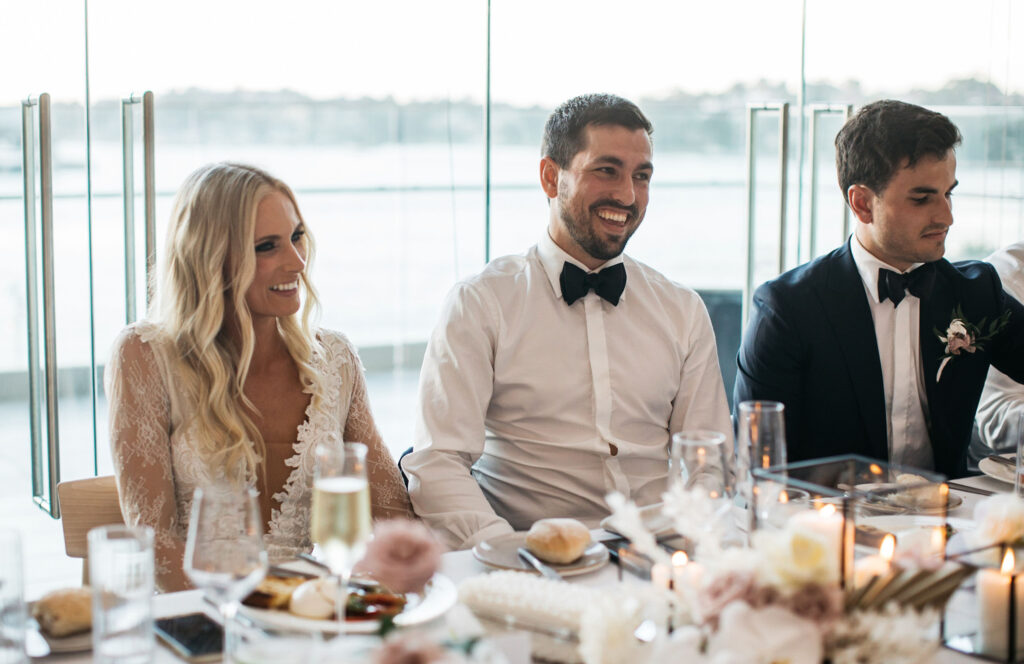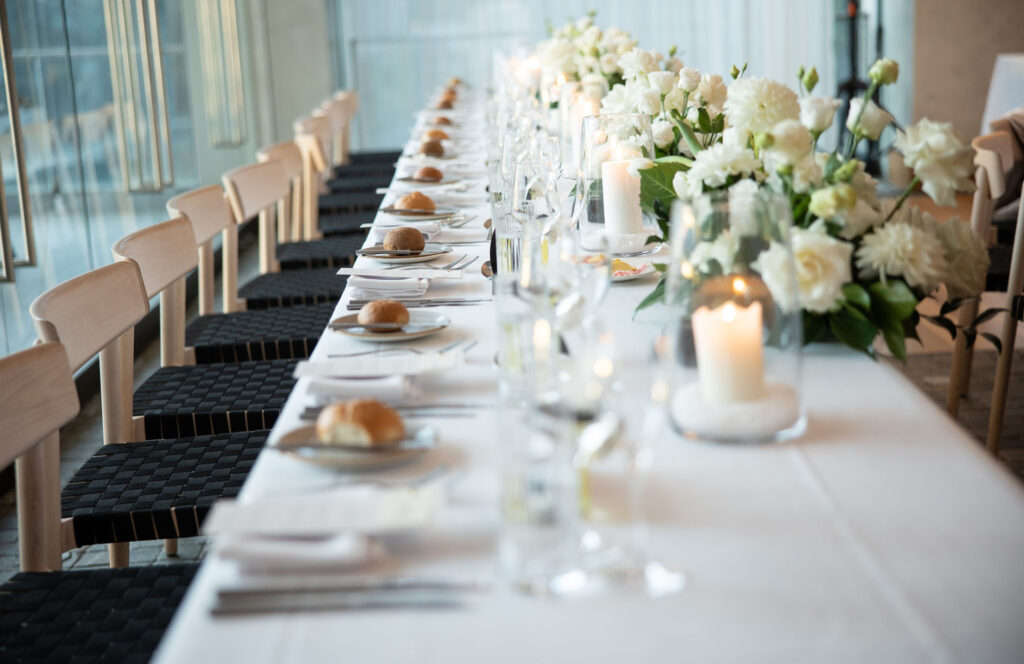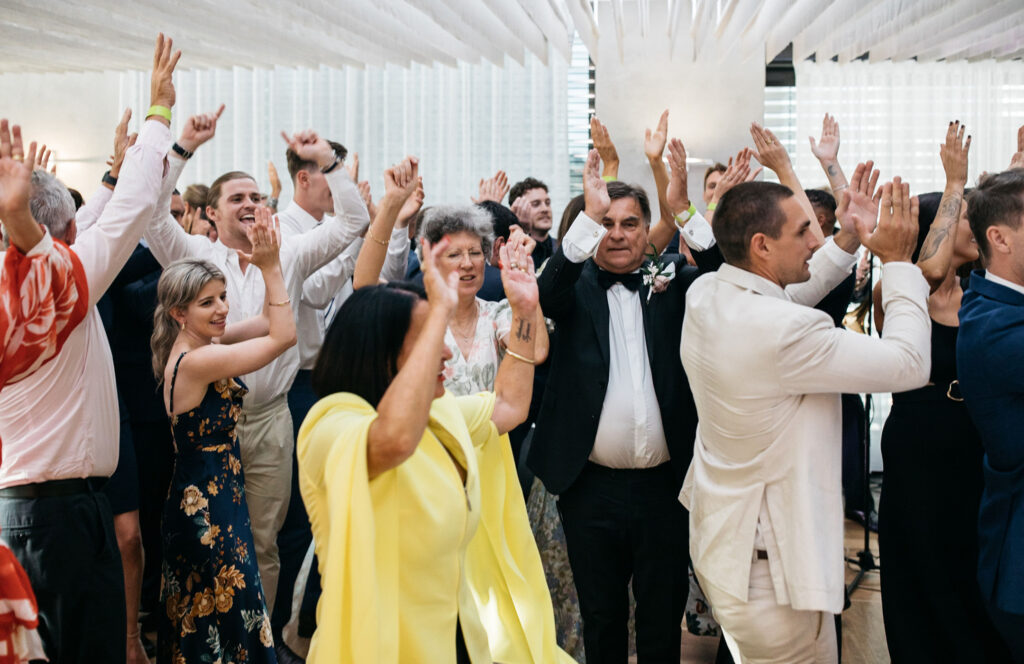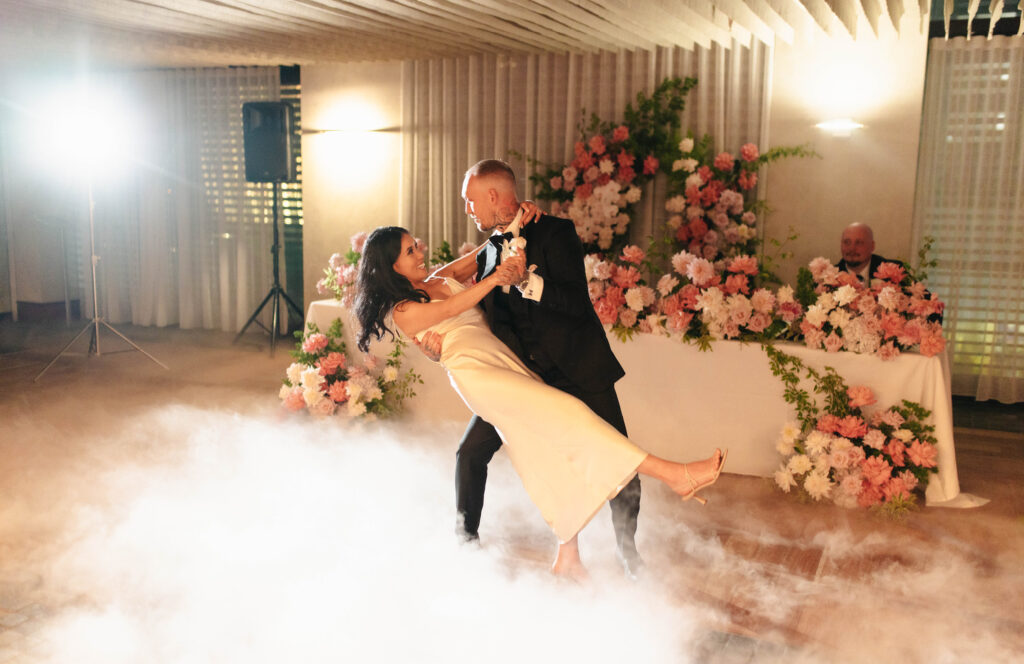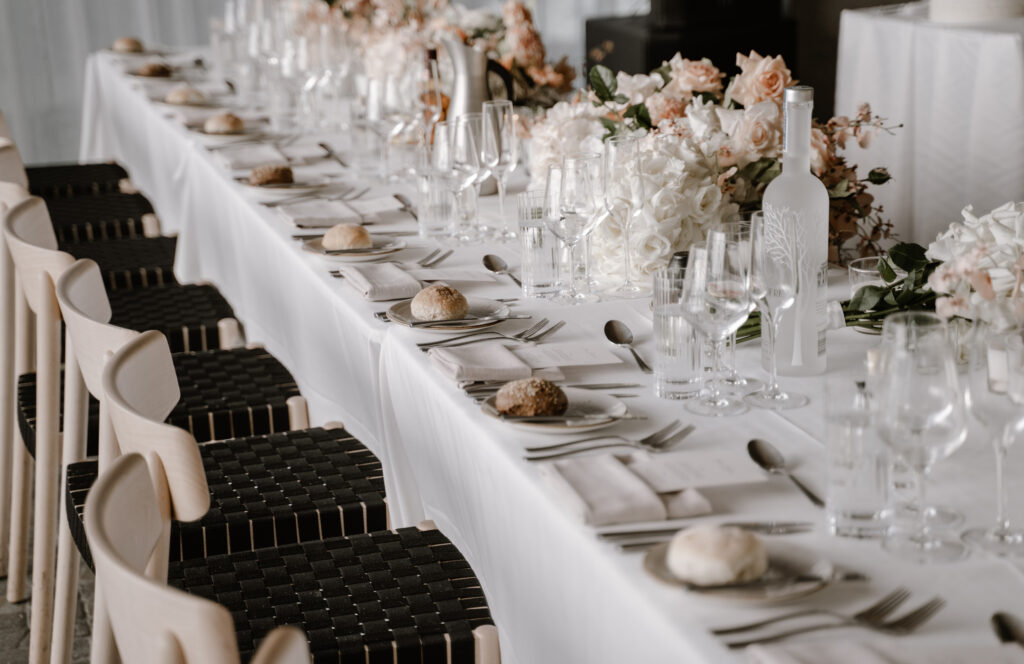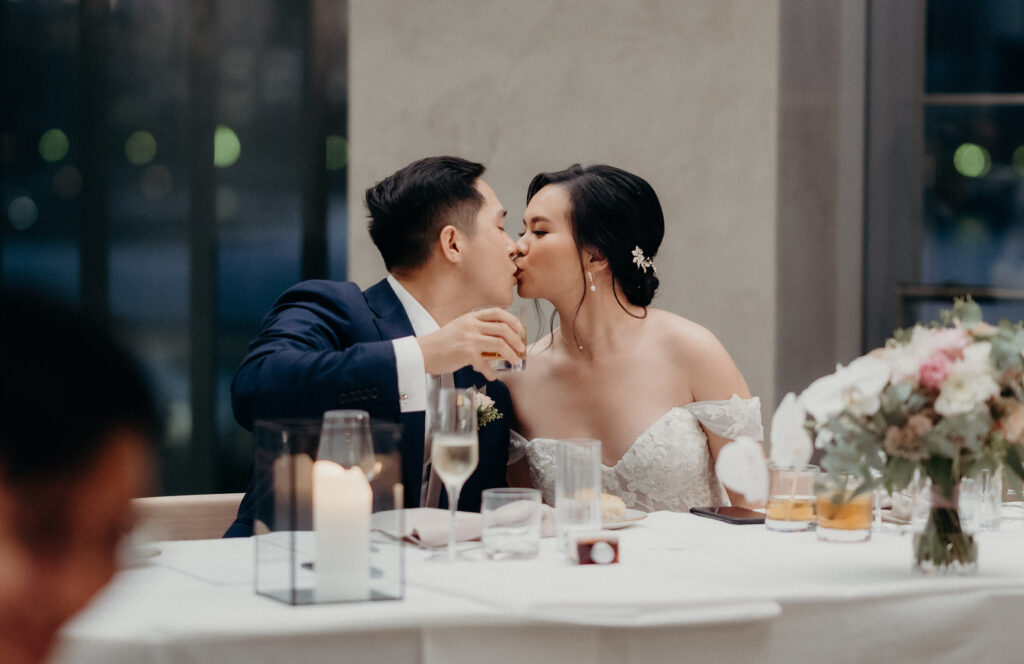 "Our wedding was the best day ever! We want to say a huge thank you to the 12-Micron team. You honestly helped make planning our wedding so easy and simple.
12-Micron was stunning and it was such a fitting venue. I have heard many compliments about the food as well.
We hope to see you again in the future, thank you so much again!"
- Eliza & CJ
"Such a great night we had last Saturday! THANK YOU SO MUCH for the amazing venue and all the preparations the team has put in. All our guests loved the reception (not to mention how delicious the food was 🥰)."
- Lan & Jeff
"Just wanted to reach out and say a massive thank you to the whole 12-Micron team for making our day so amazing. You made it all so easy and not a single guest had any complaints. The food was incredible and the entire running of the day was smooth and easy. The Venue Manager honestly was amazing. She worked tirelessly to make sure the day ran smoothly. We will definitely be recommending the venue to our friends in the future. Thank you again!"
- Katherine & Sam
"Thank you again for such an incredible night! Everything ran so smoothly and all the staff were so helpful! Our friends and families absolutely loved the venue and we already have a few people wanting to book the place for their next event!
Thank you again!"
- Gillian & Fernando
"Our day went wonderfully! I want to thank the team for being an absolute delight to work with - so organised, responsive and accommodating. I really couldn't have asked for a better wedding coordinator. The Venue Manager and the staff that day were so friendly and efficient! The Venue Manager went above and beyond with responding to my text while he was servicing a different event - I really appreciated his can-do attitude. We are so glad we chose 12-Micron as our venue. Not only is it stunning, a lot of our guests told us it was the best wedding food they'd ever had."
- Sarah & Christopher