 Whether it's our high ceilings and chandeliers or our renowned hospitality, couples fall in love with the heritage charms of Cropley House. Our two outdoor ceremony areas and five distinct function rooms can cater to an intimate wedding of 40 guests or a lavish seated reception for up to 196 guests.

Make your wedding even more special with an exclusive booking of the entire ground or upper level of Cropley House. Leverage the venue's history by creating an unforgettable 1920s themed wedding where your guests can flow between the "cocktail room" and "dining room".
84 Watkins Rd,
Baulkham Hills NSW 2153
Victoria Room - Ground Level
One of two beautifully appointed rooms on the ground level, the Victoria Room offers an incredible banquet experience for up to 180 guests. Bathed in natural light, the grandeur of this pillarless ballroom is accentuated by its high ceilings and spectacular crystal chandeliers. The room is accessible via the stately main entrance or via a private, covered veranda which also leads to the Garden Ceremony area. A dedicated bridal suite is conveniently located along the private hallway.
Elizabeth Room - Ground level
As stunning as the Victoria Room, the Elizabeth Room offers similar features – the romantic ambiance, pillarless space and an impressively high ceiling – and caters to similar-sized groups. Anchoring the bridal table are three large mirrors that enhance your wedding photography and social media posts. Another beautiful function room at Cropley House, this room opens up to a covered, private veranda for pre-dinner drinks.
Cropley Room - Upper Level
A sophisticated junior ballroom located on the upper level, the Cropley Room offers classic understated décor for the modern couple. Perfect for up to 150 seated guests, this is the only function room that offers two sides of natural light. Across the hallway are two smaller rooms that can be used for pre-dinner cocktails or an intimate wedding ceremony. Oh, and did we mention the private balcony made famous by wedding photographers across Sydney?

Book the entire level for an exclusive experience overlooking our picturesque estate.
Touted as the "gorgeous twins" of Cropley House, these identical rooms are ideal for intimate gatherings of up to 90 guests. The rooms are particularly inviting when set up with long banquet tables and tall centrepieces. Whether used in conjunction with the Cropley Room or as separate reception and dining areas, the rooms lend an air of elegance to any event.
Garden Ceremony Area - Outdoors
A stunning rose garden located next to the Victoria Room, our Garden Ceremony Area is anchored by a quaint gazebo suitable for a small outdoor ceremony of 60 guests. Nothing seems as romantic as this private area, surrounded by white picket fences.
Tree side Ceremony Area - Outdoors
The latest addition to Cropley House, the Tree Side Ceremony Area features a newly-built platform alongside the estate's much-loved oak tree, which is renowned among the local community. Coolly shaded by the tree's extended branches, this area is perfect for a wedding ceremony of 100 guests and post-ceremony drinks.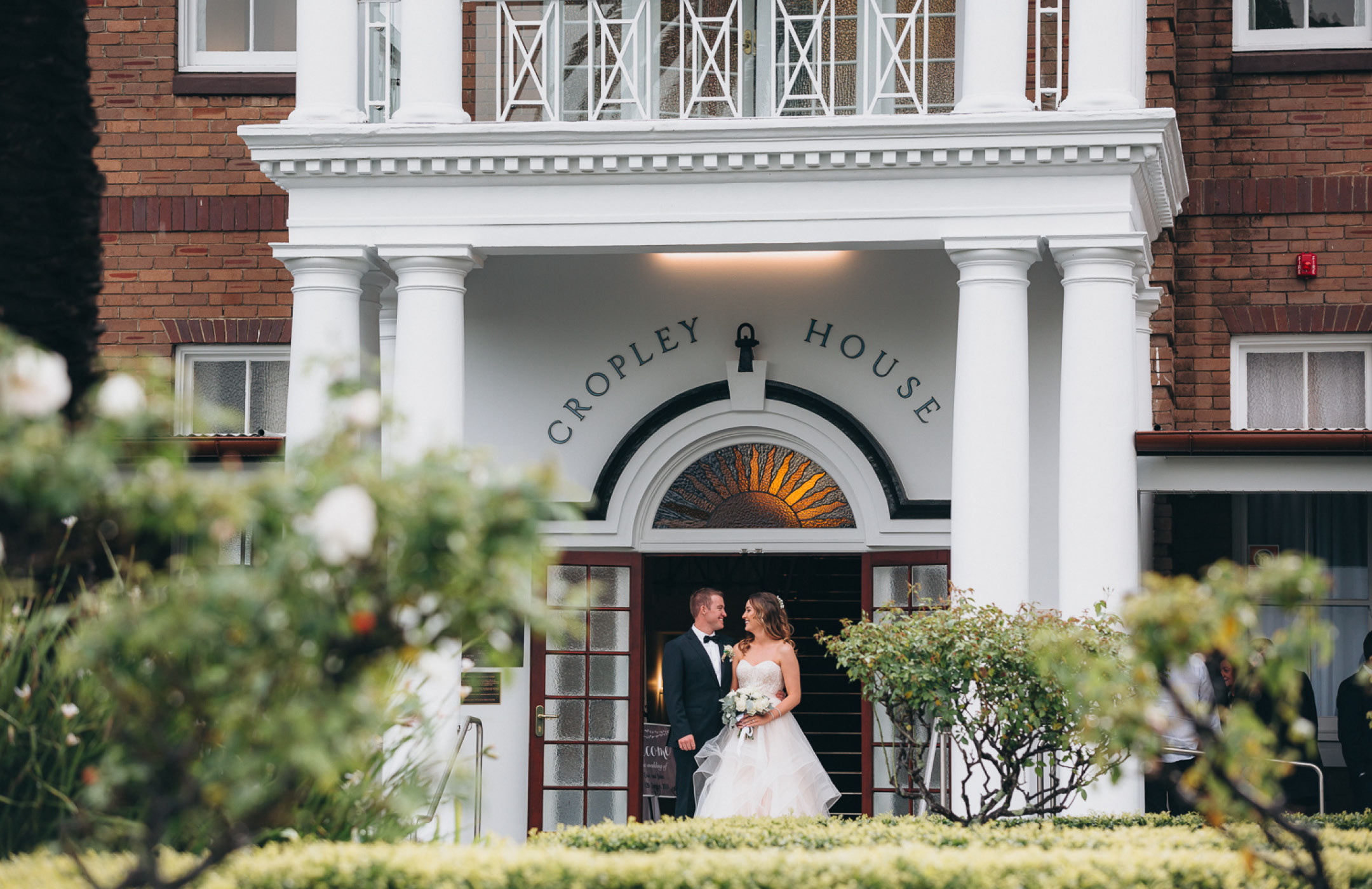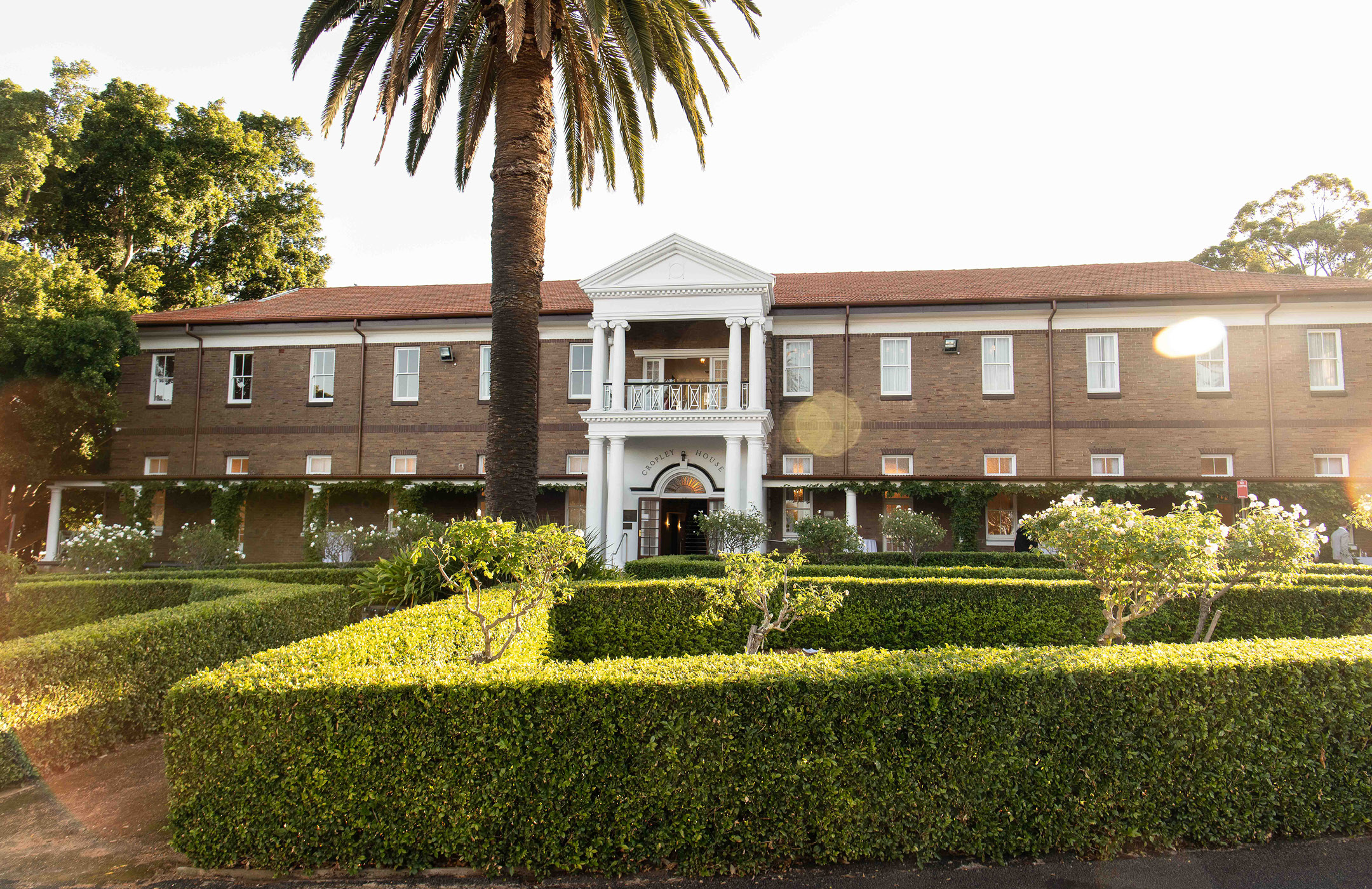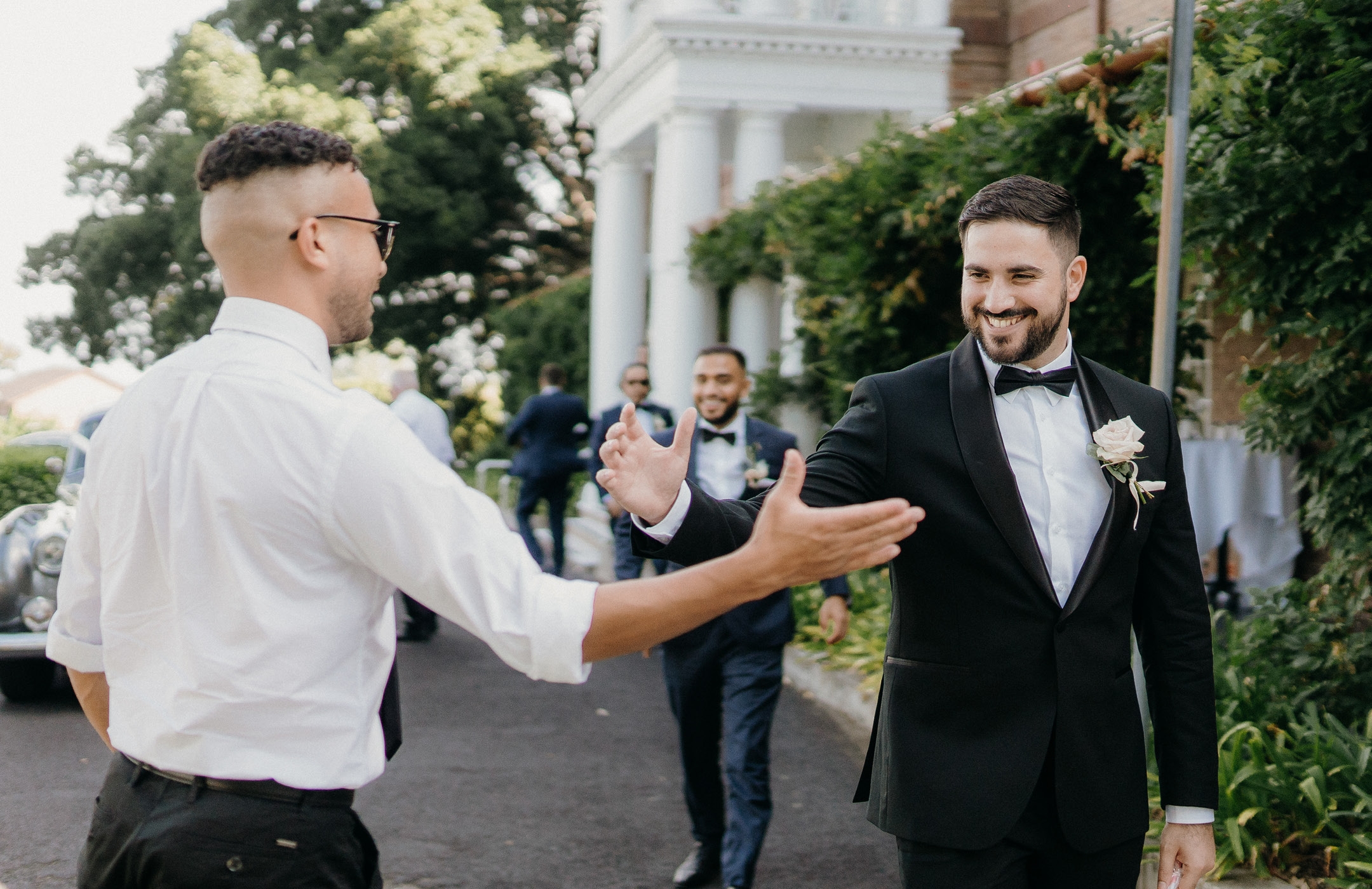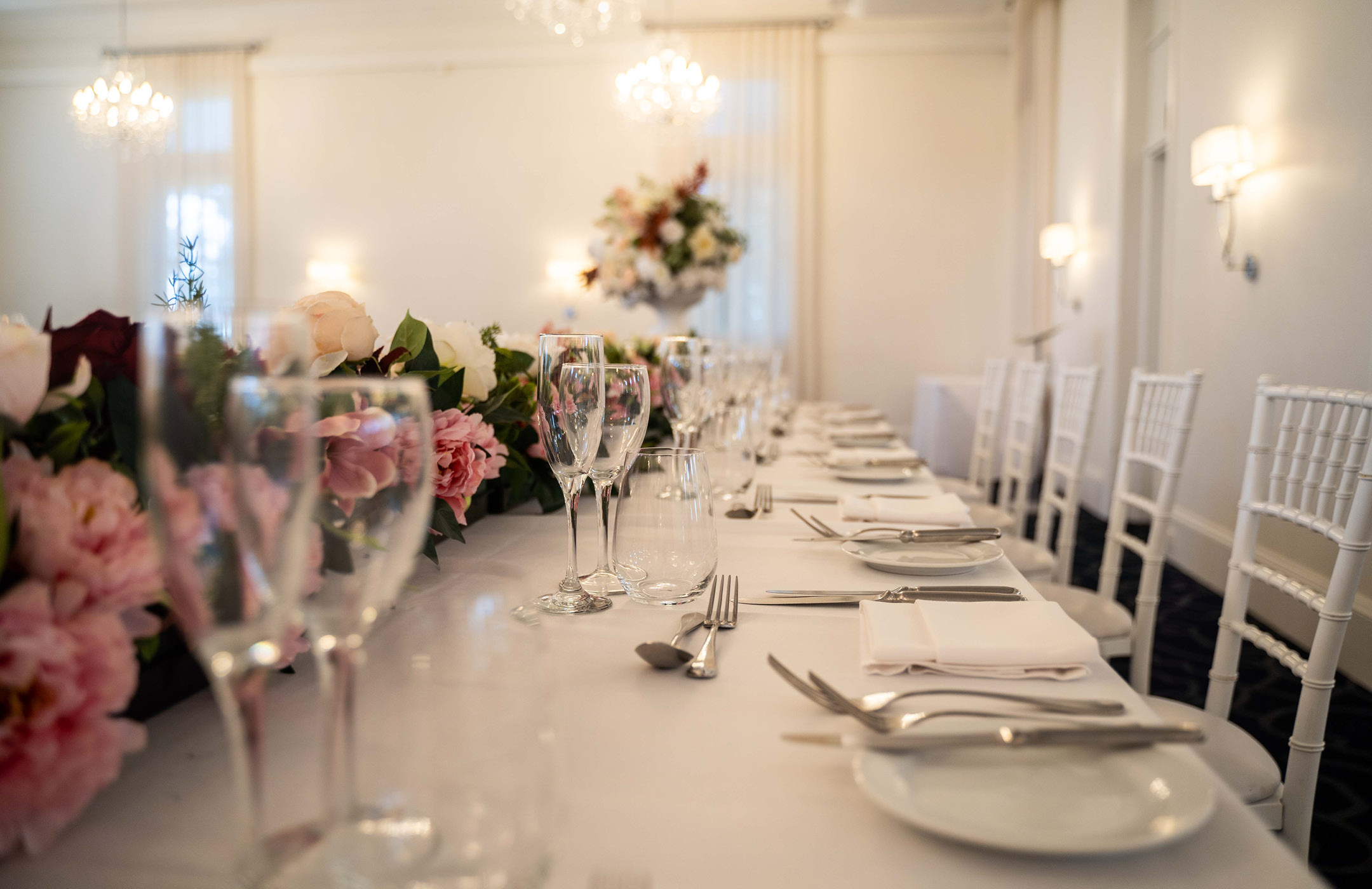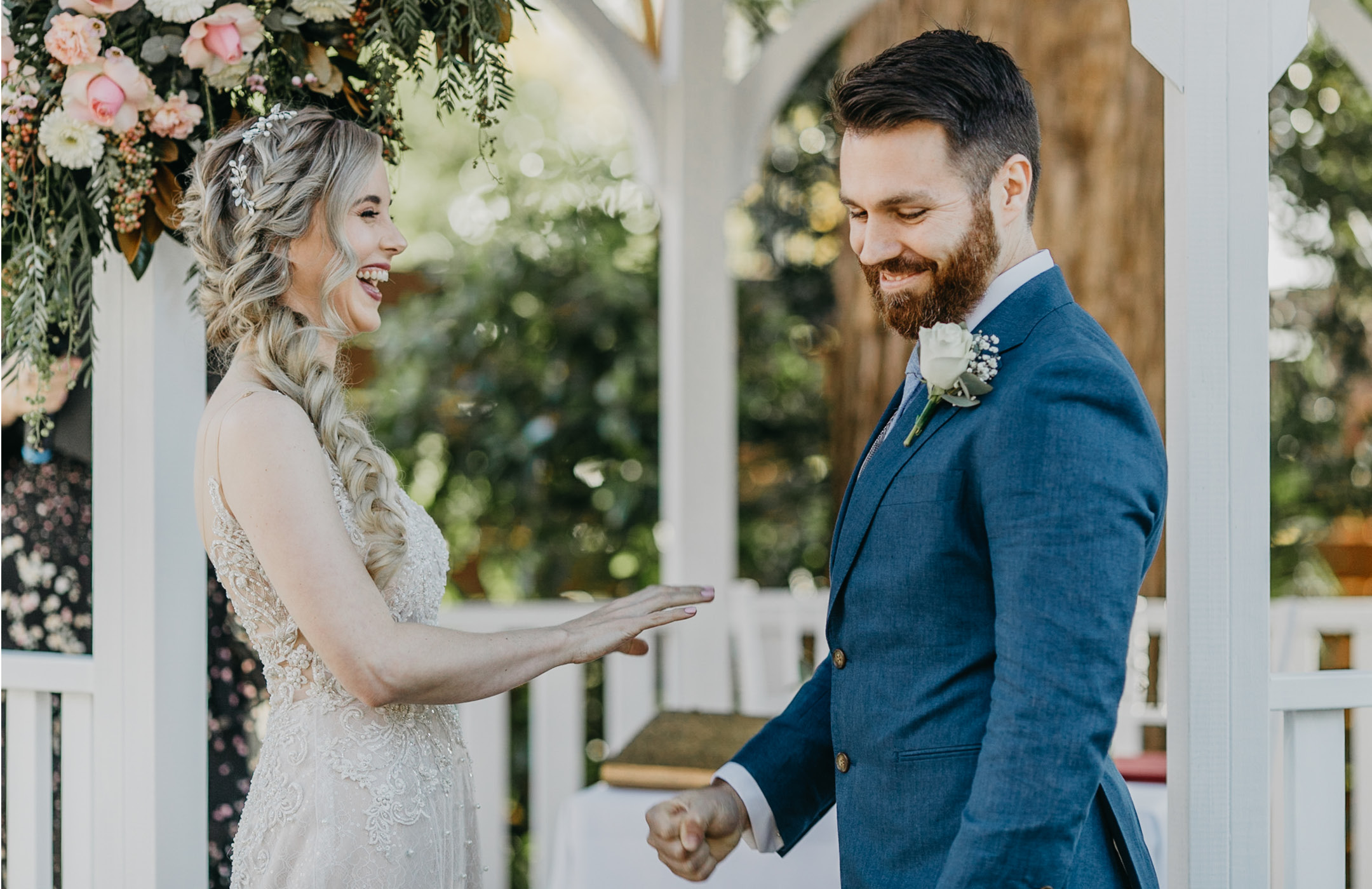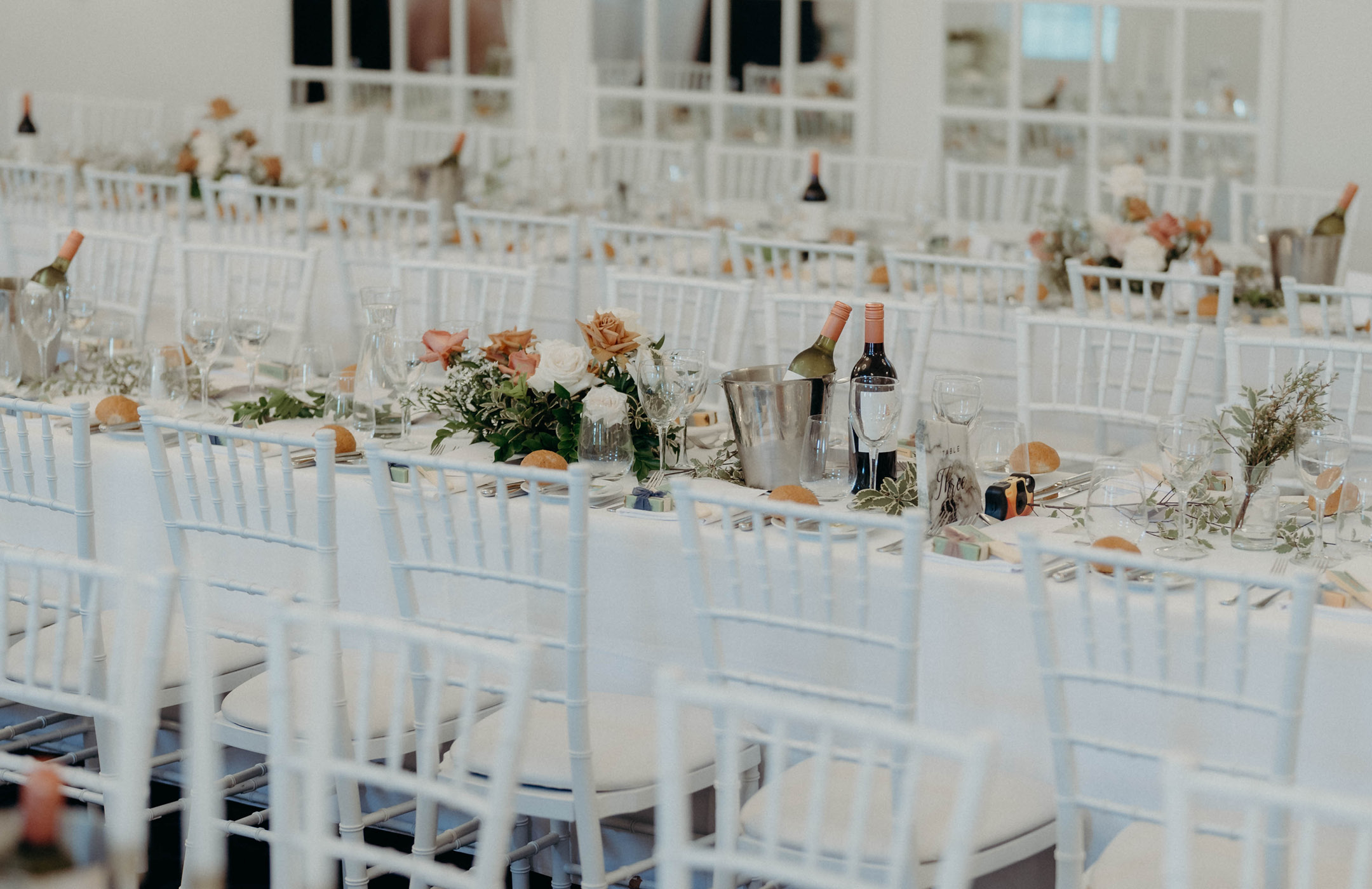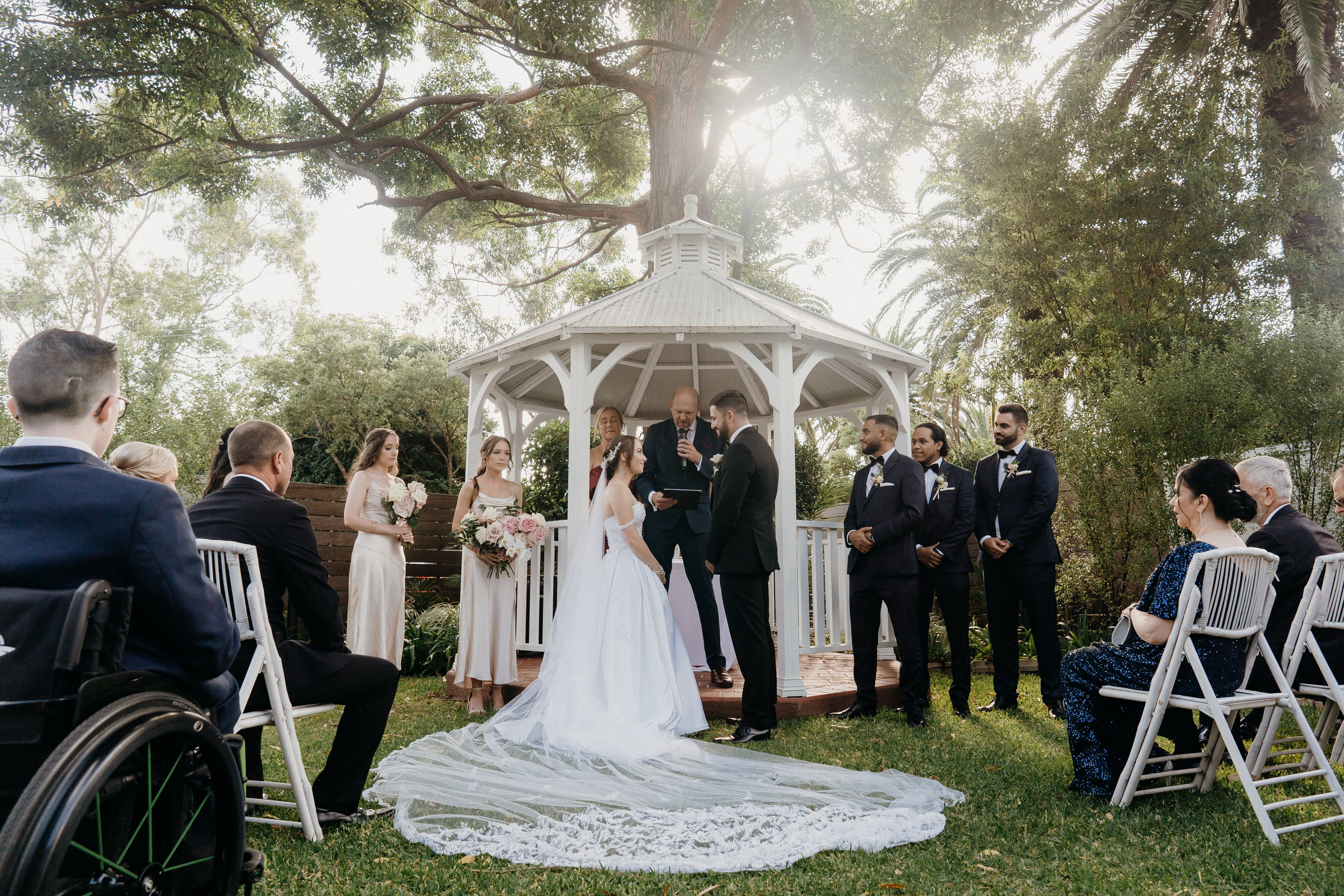 "Our wedding night could not have been more perfect. The team at Cropley were so easy to work with, their communication was excellent and they could not have done more for us to ensure our day/night was exactly what we wanted. Everything was set up so beautifully, the room itself is stunning and the night ran so well, we couldn't have asked for anything more. The entire Cropley house team were a dream and all of our guests made comment on how lovely they were. And the food? Oh my, I would go back to Cropley and crash a wedding JUST to have the food again. All of our guests were raving about the food and how much there was and also how tasty it was. From start to finish, both in the planning process and on our wedding day itself, the team at Cropley House were fantastic. I would happily hold any other event here."
"I cannot rate Cropley House highly enough. They were absolutely incredible for our wedding. Communication was always swift and clear. 
The reception looked amazing! I could not believe how beautiful it looked. The food was outstanding - every guest had so many fantastic comments to say about how delicious the food was. The staff were so amazing and kind, very helpful in making the night go so well. All of our guests were so impressed with Cropley House - for its incredible venue, delicious food and amazing staff. I did not have one regret. It was one of the best days of our lives and Cropley House were an integral part of it. I would highly recommend Cropley House, for your next function."
"Oh my god! We had our wedding, both ceremony and reception here and I cannot begin to explain how happy I was with everything. The Cropley team did such an amazing job helping me organise everything between the food, seating layout, rearranging decorations with me and calming my nerves and telling me it's going to all work out in between all of the planning. If it wasn't for their support, I would have been a much more stressed bride! Our guests are still raving on about how nice the food was and the best wedding food they've had in a very long time, how beautiful the venue was and so much more. They were so accommodating on the day, there was so much parking for our guests and just overall one of the best days of our lives and a lot of that goes to the venue. Thank you!"